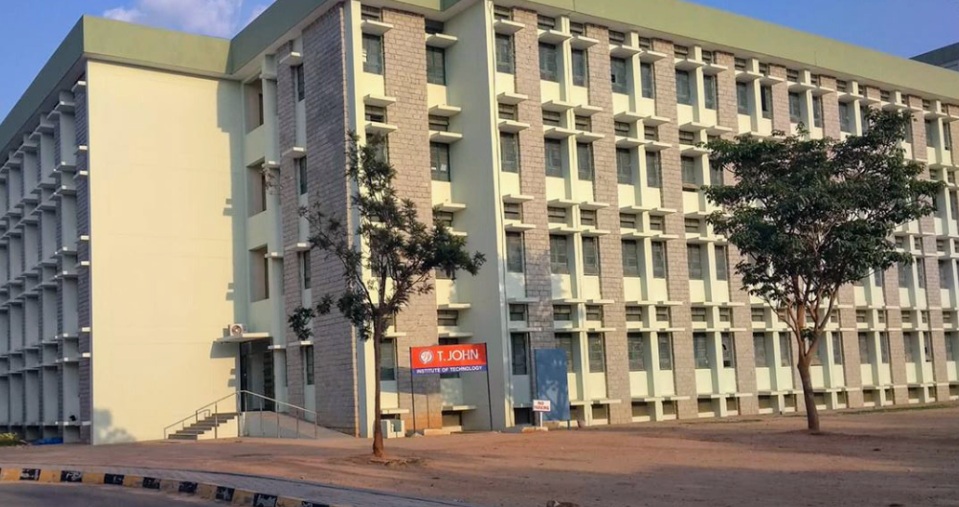 The year was 1993 when T. John College with its premises in Campbell Road, Austin Town, Bangalore – 47 begun. The college started by Dr. Thomas P John, offered a 3 year BHM (Hotel Management) Degree course to 24 students to start with. The college also offered the BBM and BSc (CMS) courses. Since a humble beginning in 1993, there has been no looking back and every year the college crosses new milestones. Two decades later the college premises has expanded to include new departments and blocks and spread over an area of 20 acres of land. Cosmopolitan and secular in ethos and philosophy. T. John Group of Institutions attracts students from all over India and the neighboring countries. From 2011 to 2018 the T. John Group of Institutions has produced 31 University Rank Holders. From its inception the T. John Group of Institutions have produced thousands of students who have been achievers in their respective fields and happily serving humanity and living lives of fulfillment.
Mission & Vision
Mission To create and nurture a learning and knowledge based environment, conductive to the pursuit of quality education which would transform a socially responsible generation o act on their professional values and beliefs. To bring about their overall personality development, fostering a caring and creative environment that emphasizes physical, social and intellectual development. To instil a sense of understanding, remarkable resilience and enduring adaption to a diverse, competitive and dynamic society.
Vision To achieve excellence in delivering quality education of global standards, coupled with innovative practices using advanced technology and expertise, transforming the student community into potential global leaders with accountability to meet the social, national and dynamic global challenges. The vision and mission statement complements the objectives of the institution which draw inspiration from the Higher Education policies of the Nation.
COURSES OFFERED  T John Institute of Technology
B.E/B.Tech
B.E. in Computer Science and Engineering
B.E. in Information Science and Engineering
B.E. in Electronics and Communication Engineering
B.E. in Mechanical Engineering
B.E. in Civil Engineering

University Name
Visvesvaraya Technological University
College Status
Recognized
Address
Visvesvaraya Technological University Bannerghatta Main Rd, Gottigere, Bengaluru, Karnataka 560083
Website
https://www.tjohncollege.com/