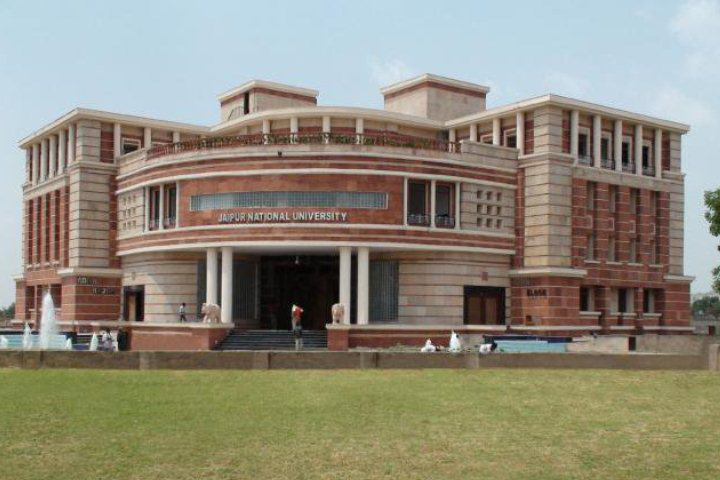 Jaipur National University is a Private self-financed University located in Jaipur, Rajasthan. The university came into existence in 2007 through an ordinance of the Government of Rajasthan. The University offers courses in undergraduate, postgraduate, research and diploma programmes in streams, like Engineering, Pharmacy, Life and Basic Sciences, Business and Management, Education, Law, Mass Media, Hotel Management, Computer and System Sciences. The admission in Jaipur National University is granted through either Entrance Test or Merit Basis. The university provides quality professionals and technical education.
Vision & Mission
Vision Jaipur National University seeks to provide a transformative educational experience to develop knowledgeable contributors, career-ready learners and global citizens for an ever changing, challenging world. The University aims at being a leader in creating unique and exclusive learning opportunities in all disciplines of study that ultimately lead to the advancement of learning and creation of a sustainable society and environment.
Mission To provide students with global opportunities of learning through broad and balanced academic programmes and to provide opportunities to explore and hone their potential to develop their human and intellectual capacities to the fullest. To create and maintain a level of excellence and high standard in all programmes and all University driven activities that give them universal significance and acknowledgement. To keep track of the current trends and finest practices in Education so that the University is constantly growing and evolving. To leverage diversity of thoughts, ideas and perspectives to enrich students and all University stake holders.
Schools & in Jaipur National University
School of Business & Management
School of Engineering & Technology
School of Computer & Systems Sciences
School of Education
School of Hotel Management & Catering Technology
School of Languages, Literature & Society
School of Social Sciences
School of Distance Education & Learning
School of Life & Basic Sciences
School of Pharmaceutical Sciences
School of Media Studies
School of Fashion Design
School of Law & Governance
School of Nursing
School of Allied Health Sciences
School of Agriculture Sciences
Institute for Medical Sciences and Research Centre, Jaipur

University Name
Jaipur National University
College Status
Recognized
Address
Jaipur National University Jaipur-Agra Bypass, near New RTO office, Jagatpura, Jaipur, Rajasthan 302017
Website
https://www.jnujaipur.ac.in/