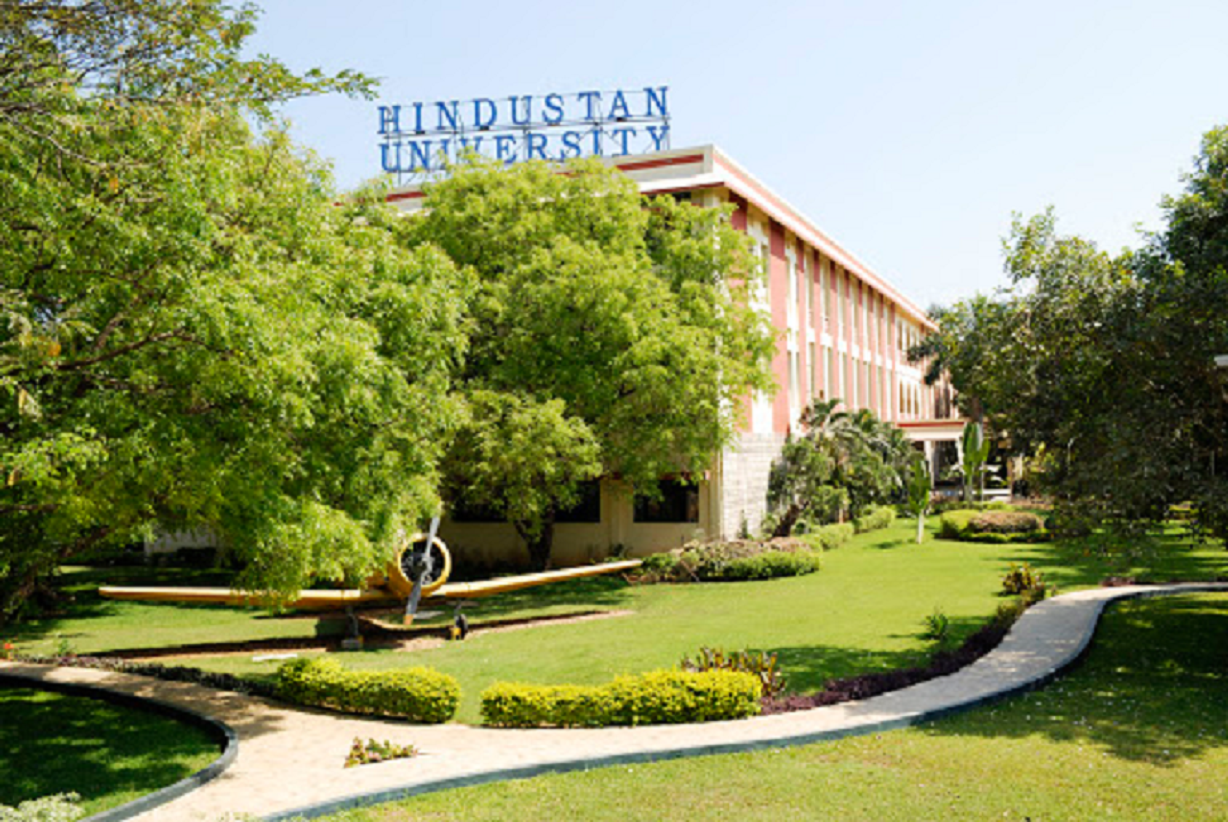 Hindustan College of Engineering, started in the year 1985, was conferred the "University Status"
by University Grants Commission (UGC), Government of India, Under Section 3 of UGC Act 1956 from the academic year 2008-09 and under the name HITS (Hindustan Institute of Technology and Science). Today, Hindustan Institute of Technology and Science is one of the most sought after engineering Institutions in Tamil Nadu, reputed for its highly qualified and experienced faculty and excellent infrastructural facilities for curricular and extra curricular activities, the University has maintained an enviable academic excellence right from its inception. The student community comprises of students from all over India and Overseas. We have students hailing from Afghanistan, Bangladesh, Bhutan, China, Egypt, Ethiopia, France, Indonesia, Kenya, Korea, Liberia, Libya, Mauritius, Nigeria, Oman, Rwanda, Singapore, South Africa, South Korea, Sudan, U.A.E, Thailand, Vietnam, Tanzania, USA, etc. The university has accomplished its mission and its academic achievements are a testimony to the same. More than 80% of students secure first class with distinctions year after year. Over 950 students have been placed in leading companies in India and abroad in the last 3 years. The students of this reputed institution are receiving placement offers from leading companies in India and Abroad. The institution has collaborative partnerships with leading universities in USA, Singapore, Australia, etc. It has students and faculty exchange programs with leading international universities. The university has also has received numerous accolades and awards over the years. Why Hindustan? Above 75% Annual Placement Conversion Encouragement of innovative talents & spirits of the students through Hindustan Technology Business Incubator (HTBI) & Hindustan Entrepreneurship and Innovation Centre (HEIC) Strong Alumni Network Sponsorship to attend seminars/conferences (National & International) Highly qualified faculty with industry and academic experience Access to state-of-the-art laboratories and workshops International Mobility Programmes including one semester abroad program, student/faculty exchanges and higher studies Scholarship available for meritorious and sports students MOUs with leading industries and institutions in India and Abroad Excellent library facility with complete digital access for online databases like SCOPUS, IEEE, Springer, ScienceDirect, Nature, etc Opportunity to be involved in various research centres and projects on campus. Regular Industrial Visits & Internship to execute projects at national and international Industries/Institutions 10 Research Centres and 7 Schools (Aeronautical, Building, Computing, Electrical, Management, Mechanical, Science & Humanities) Adherence to Bloom's Taxonomy and Outcome Based Education (OBE) Practices Choice Based Credit System (CBCS) for students to choose the subjects and teachers
MOTTO
To Make Every Man A Success And No Man A Failure
VISION
To be an International Institute of Excellence, providing a conducive environment for education with a strong emphasis on innovation, quality, research and strategic partnership blended with values and commitment to society.
Mission
To create an ecosystem for learning and world class research. To nurture a sense of creativity and innovation. To instill highest ethical standards and values with a sense of professionalism. To take up activities for the development of Society. To develop national and international collaboration and strategic partnership with industry and institutes of excellence. To enable graduates to become future leaders and innovators. Value Statement Integrity, Innovation, Internationalization.
Hindustan University UG Programmes 
School of Aeronautical Sciences
Aeronautical Engineering
Aerospace Engineering
School of Mechanical Sciences
Mechanical Engineering
Mechatronics Engineering
Automobile Engineering
Chemical Engineering
Biotechnology
School of Building Sciences
School of Computing Sciences
Computer Science & Engineering
CSE - AI & ML (IBM)
CSE - Data Science
Information Technology
IT - Cyber Security
IT - Cloud Computing (IBM)
School of Electrical Sciences
Electronics & Communication Engineering
Electrical & Electronics Engineering
School of Design
Interior Design
Fashion and Apparel Design
Communication Design
School of Aeronautical Sciences
B.Sc. Avionics
B.Sc. Aircraft Maintenance
School of Mechanical Sciences
B.B.A. Engineering Management
B.B.A. Automobile Management
B.Sc. Automobile Maintenance
School of Computing SciencesB.C.A. Database Systems
B.C.A. Multimedia & Animations
B.C.A. Industry Integrated (HTC Global)
School of Allied Health Sciences
B.Sc. Cardiovascular Technology
B.Sc. Perfusion Technology
B.Sc. Anesthesia Technology
B.Sc. Physician Assistant (Smart Vision)
B.Sc. Optometry (Smart Vision)
School of Liberal Arts & Applied Sciences
B.Sc.Visual Communication
Fashion Design
Food Technology
Physical Education, Health Education and Sports
B.A
Triple Major-Political Science,Psychology,Economics
Triple Major-Law,Political Science,Economics
School of Management B.B.A
Business Administration
Aviation Management
Banking & Finance
Logistics (Logistics Sector Skill Council)
Travel & Tourism Management
B.M.S
Aviation Services & Air Cargo
School of Law
 B.B.A LL.B.(Hons.)
B.A.,LL.B(Hons.)
LL.B
Hindustan University P G Programmes 
School of Aeronautical Sciences
M.Tech. - Aeronautical Engineering
B. Tech.,M.Tech Aeronautical Engineering Integrated Programmes 5 Years
School of Mechanical Sciences
M.Tech. Mechanical Engineering
M.Tech. Robotics & Mechatronics
M.Tech. Automobile Engineering
School of Building Sciences
M.Tech. Civil Engineering
M.Arch (Executive) - 3 Years
M.Arch (Housing) (Executive) - 3 Years
M.Plan
School of Computing Sciences
M.Tech. Computer Science & Engineering
M.Tech. Information Technology
Masters in Computer Applications
School of Electrical Sciences
School of Management
Masters in Business Administration
Aviation Management
B. Tech.,M.B.A Integrated 5 Years
School of Liberal Arts & Applied Sciences
M.A. English Language and Literature
M.Sc. Chemistry
Centre for Online & Distance Learning
M.B.A (2 Years)
M.C.A (2 Years)

University Name
Hindustan University Chennai, Tamil Nadu
College Status
Recognized
Address
Hindustan Institute of Technology & Science Rajiv Gandhi Salai (OMR), Padur, Kelambakam, Chennai, Tamil Nadu 603103
Website
https://hindustanuniv.ac.in