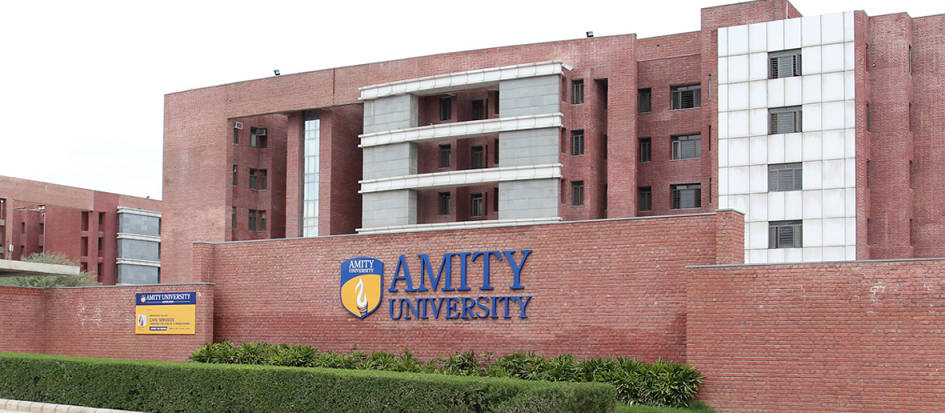 Founded in the year 2010, Amity University, Gurugram is a part of Amity Education Group,
a pioneer of global culture in education in India. AUH - a research and innovation driven university, is a private one which is spread across a 110 acre beautiful campus. It is a private university which is accredited by the UGC, AICTE, BCI, RCI (Rehabilitation Council of India), INC (Indian Nursing Council) and Council of Architecture. The campus embodies all the qualities that have made Amity institutions world-class over the last two decades. It has instituted universal standards in education, training and research with state-of-the-art infrastructure and the latest teaching techniques. The University aims to promote academic innovations where talent and creativity is nurtured. Interdisciplinary and trans-departmental culture is promoted and international collaboration and cooperation are also upheld. Fundamental moral values are inculcated in the students that help them to embrace cognitive skills and social responsibilities.
Vision
To be a world class centre of creativity and innovation and to contribute to the progress of humanity through excellence in education, industry and society relevant research and extension services
Mission
To foster academic innovations to create an environment of student centric learning. To nurture talent and creativity. To promote interdisciplinary and trans-departmental culture. To strengthen industry - academia integration for relevance driven excellence in education and research. To promote international collaboration and cooperation. To inculcate moral values, help embrace cognitive skills and social responsibilities. To provide an academic environment where 'Modernity blends with tradition'.
Programmes
Engineering
Management

University Name
Amity University, Gurugram Haryana
College Status
Recognized
Address
Amity University Haryana Amity Education Valley Gurugram (Manesar), Haryana 122 413 Haryana
Website
https://www.amity.edu/gurugram/