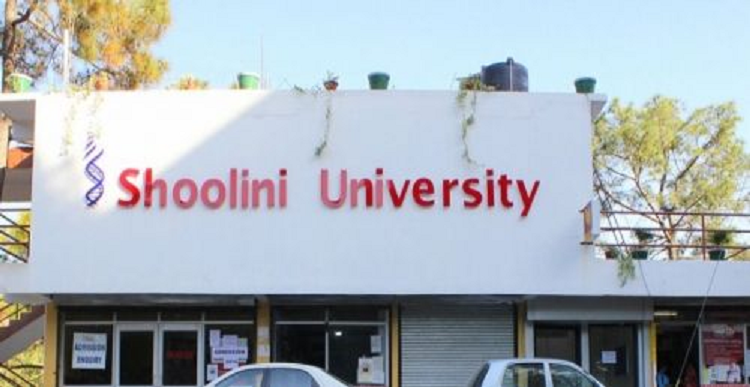 Shoolini University is a research-driven private university recognized for its focus on excellence in teaching, innovation, quality placements, and world-class faculty. The university was set up in 2009 and has full-recognition from the UGC.One of the top patent filers in the country, we are ranked among the 101-150 for universities according to the Government of India MHRD NIRF (National Institute Ranking Framework).
Shoolini University offers undergraduate and post graduate courses in Core Engineering, Life Science & Pharmaceutical Sciences, Management, Basic and Applied Sciences, and so on. It has five departments - Applied Sciences & Biotechnology, Management Sciences and Liberal Arts, Engineering and Technology, Pharmaceutical Sciences and Basic Sciences. It also offers dual degree programmes, MPhil and Doctoral Programmes in a number of specializations.
BTech
-Civil Engineering
-Biotechnology
-Food Technology
MTech
- Food Technology
- Biotechnology
Founded and run by academicians, Shoolini University hosts 12 schools and has 6 academic faculties under its wings:
Applied Sciences & Biotechnology
Management Sciences
Engineering and Technology
Agriculture
Pharmaceutical Sciences
Computer Sciences

Basic Sciences
Hotel Management
Law
Journalism & Mass Comm.
Yoga
English Literature
Aiming at building the research quotient of India, as well as to bridge the gap between academia and the corporate world, Shoolini provides first-hand exposure to high-quality research in state-of-the-art global research environments, experience with writing and publishing papers, and personal interaction with acclaimed researchers and scientists.
With a strong panel of experts on its governing body Shoolini enjoys strong industry-academia partnerships. Together, the placement cell, the experts and the teaching faculty of the university equip students to be industry-ready. With the help of our mentors, who have worked with companies like PWC, Oliver Wyman, Samsung, Yamaha, India Today, Reuters etc., we network with the industry to ensure that top Indian companies and MNCs come to the campus for placements.
Simultaneously, Shoolini University is strengthening its Liberal Arts School with the introduction of new subjects in the Humanities. This is in keeping with the new education policy that emphasises interdisciplinarity in the sphere of education.
Further, with online education being the new norm, Shoolini has moved in a seamless manner to online teaching through its advanced technological infrastructure. Far ahead of other institutions, its eUniv is a platform that has been used for several years for online instruction, webinars, virtual classes, and discussion forums.
Our Vision
"To be a top 200 University by 2022"
Our Mission
1. To bring deep "Research and innovation" to our students, faculty and community
2. To be "Honest and Compliant" in everything we do
3. To provide "World Class" education and learning to the lesser privileged
4. To bring "Happiness" into the life of Shoolinians and all we touch

University Name
Shoolini University
College Status
Recognized
Address
Shoolini University, Kasauli Hills, Solan, Himachal Pradesh. 173229
Website
https://shooliniuniversity.com/