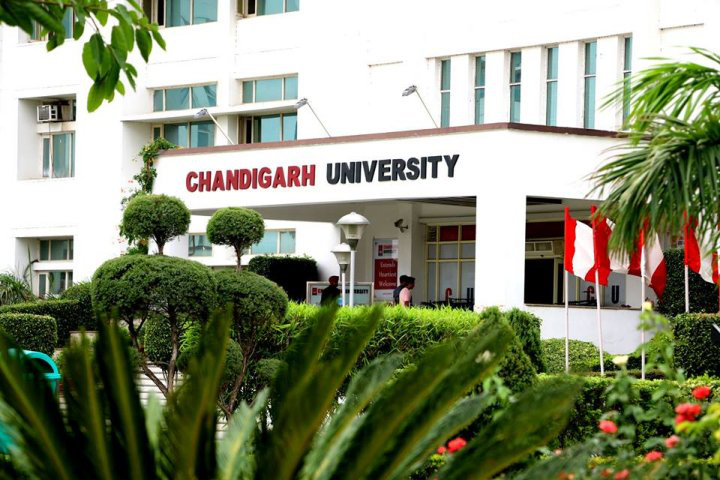 UIE, Best Engineering College in Punjab, is unique in drawing its strength and motivation from the unprecedented patronage provided by top-notch blue-chip multinational companies. Since inception, CU has set benchmarks for engineering education & is ranked among the Best Engineering Colleges of Punjab. Our dynamic hands-on experiential learning based engineering education and flexible academic model, which nurtures imagination & innovation, has enabled us to create engineers who are able to meet the real-world demands of their profession and provide best solutions for the betterment of the society.
Scope
According to the U.S. Bureau of Labor statistics, engineering jobs expect to grow as much as 10% in the coming decade.
Vision
"To be globally recognized as a Centre of Excellence for Research, Innovation, Entrepreneurship and disseminating knowledge by providing inspirational learning to produce professional leaders for serving the society"
Mission
Providing world class infrastructure, renowned academicians and an ideal environment for Research, Innovation, Entrepreneurship and Consultancy.
Creating Curriculum to match international standards along with comprehensive training and inculcation of Human & Ethical values to meet the expectations of industry and civil society.
Engaging students as learners and groom them as professional leaders in an intellectually challenging and contemporarily diverse environment.
Creating a scientific, Transparent and Impartial Examination/Evaluation system to ensure an ideal certification.
Establishing strategic relationship with leading National International corporate and universities for academic as well as research collaborations.
Contributing for creation of healthy, vibrant and sustainable society by involving the students in community service, health and hygiene awareness, sports, cultural activities and environmental protection.
Undertaking ISR activities for women empowerment, upliftment of rural/deprived sections of the society and socially relevant
Engineering as a Career
There is perhaps no career other than Engineering that spans so many areas & offer complete versatility in terms of learning. Engineering as a career is the application of science to develop, design, maintain, research and improve structures, machines, devices, systems and processes. Pursue Engineering from Best Engineering college in Punjab.
From designing needle to aircraft, softwares to smartphones, chip to supercomputer you name it, every product or technology developed in the field of Science & Technology, covers one or the other aspect of Engineering. Choose Engineering as a Career and Pursue your degree from best engineering college in Punjab and North India.
Engineering is a broad discipline that covers popular streams such as Computer Science, Mechanical, Electrical, Civil and Electronics & Communication. University Institute of Engineering is the Best Engineering College in Punjab that drawing its strength and motivation from the unprecedented patronage provided by top notch blue-chip multinational companies.
Programs In University Institute of Engineering (UIE)
Engineering Lateral Entry Courses
Under-Graduate Engineering Courses             
Post-Graduate Engineering Courses
Department
In the fast changing world, Technology is changing faster than our lives. Latest technologies are dominating the world and hence determining the employability of young engineers. Chandigarh University is now offering an exclusive opportunity to the engineering aspirants through futuristic B.E. Hons) courses in collaboration with IBM (International Business Machine)
Highlights of Specialized Programs:
Specialized curriculum developed by IBM to fulfill industrial requirements in IT, Education, Healthcare, Manufacturing, Retail, and other sectors.
Study Material designed and provided by IBM.
Access to advanced labs in Emerging Technologies.
Exposure to Open source and specialized software.
Extensive industrial exposure.
Opportunity to work on live projects.
Professional certifications from IBM.

University Name
Chandigarh University
College Status
Recognized
Address
NH-95, Ludhiana - Chandigarh State Hwy, Punjab 140413
Website
https://www.cuchd.in/engineering/