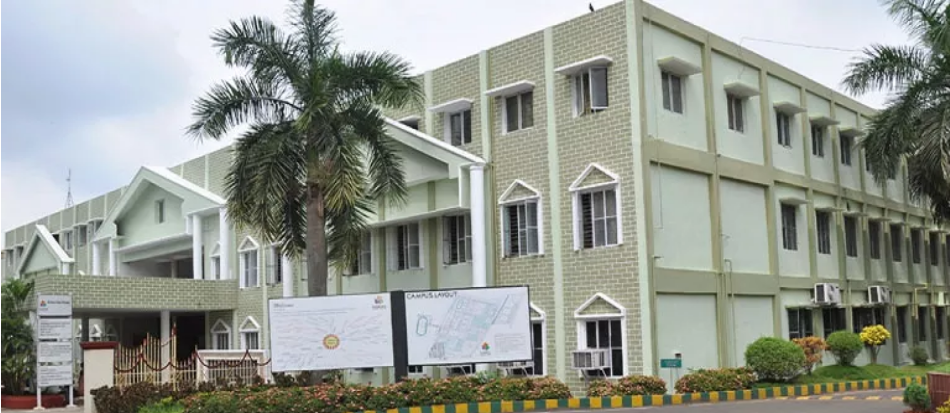 Shri Vishnu College of Pharmacy was established in the year 1997 by the well-known Philanthropist and Industrialist, late Sri 'Padmabhushan' Dr. B. V. Raju, under Dr. B. V. Raju Foundation and Sri Vishnu Educational Society. Sri K. V. Vishnu Raju, his grandson succeeded as Chairman and is making all efforts to impart the Quality Education. Shri Vishnu College of Pharmacy (SVCP) is the first private Pharmacy College affiliated to Andhra University, Visakhapatnam and is situated in pollution free sprawling campus spread over 108 acres, with the latest equipment, spacious air-conditioned smart lecture halls, computer lab and seminar hall along with good library facilities. SVCP has been successful in providing and maintaining high quality in teaching Pharmaceutical Sciences. SVCP is the only recognized Pharmaceutical Research Centre under Andhra University,Visakhapatnam. Our faculty members got Research grant from AICTE, CSIR, DBT, DST etc.SVCP is the first Pharmacy College in A. P. accredited by NAAC, Bangalore and our B.Pharm.Program is NBA accredited. The institution offers B.Pharm. (4 years), Pharm.D. (6 years), Pharm.D. (PB) (3 years),M.Pharm. (2 years) in six specializations and PhD. The college has committed itself to become a center for excellence in pharmaceutical education and research and be a leader in the field of pharmaceutical sciences including pharmacy practice with the objective of strengthening the healthcare of the country.

University Name
Andhra University, Waltair, Visakhapatnam
College Status
Recognized
Annual Intake (Seats)
100
Address
Shri Vishnu College of Pharmacy Vishnupur, Bhimavaram -534202 Andhra Pradesh, India.
Website
http://www.svcp.edu.in/