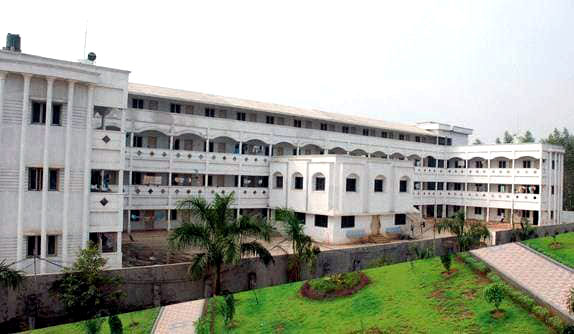 Sri Vasavi Institute of Pharmaceutical Sciences approved by AICTE and PCI. The college offers Bachelor of Pharmacy course. College aims to provide quality education on par with global standards to the students from all over India and in particular those from the local and rural areas. We continuously try to maintain high standards so as to make them technologically competent and ethically strong individuals who shall be able to improve the quality of life and economy of our country. Sri Vasavi Institute of Pharmaceutical Sciences (SVIPS), West Godavari is established in 2005 by Sri Vasavi Educational Society. The college is affiliated to Andhra University. Sri Vasavi Institute of pharmaceutical sciences is a premier educational institution where nature and technology merge in harmony. The college is offering U.G program in pharmaceutical sciences with English as of medium of instruction. The Sri Vasavi Institute of Pharmaceutical Science was incepted in order to cater to the means of a well equipped institute with higher education. It is located in a large campus, amidst nature. The environment of the institute provides the students with learning in a natural and holistic environment. The teaching fraternity are experienced and dedicated towards their job. The institute has all the facilities which aid it in becoming the premier institute. SVIPS has been successful in providing and maintaining high quality in teaching and research in pharmaceutical sciences. Several faculty members acquired Ph. D availing the research facilities of the college. The vision of developing this Institution into a vibrant centre of research activities and according this institutions is creating an ambiance encourage the research activity of students and staff.

University Name
Andhra University, Waltair, Vishakhapatnam
College Status
Recognized
Annual Intake (Seats)
100
Address
Pedatadepalli, Tadepalligudem - 534 101. West Godavari Dist., Andhra Pradesh.
Website
http://www.svips.ac.in/bpharmacy.php