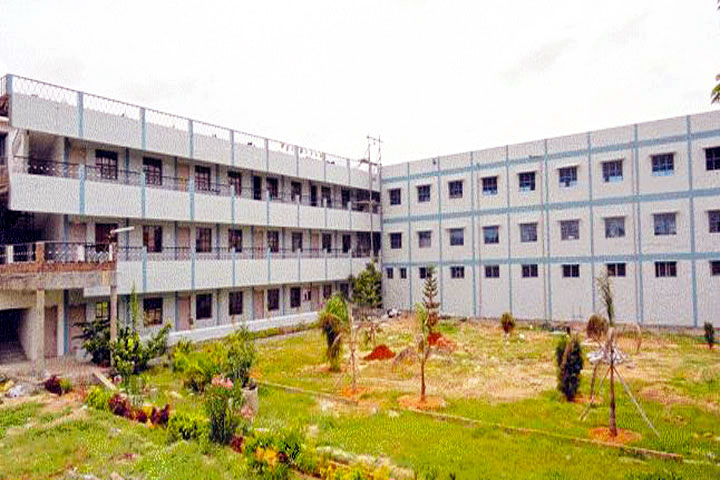 Sri Krishna Chaitanya College of Pharmacy, Madanapalli (SKCCP) located at Gangannagaripalli, Nimmanapalle Road, Basinikonda Panchayat, MADANAPALLE Chittoor Andhra Pradesh is one of the popular colleges in India. The College has been rated by 6 people on iCBSE. The College has been recognized by All India Council for Technical Education since a long time. The Sri Krishna Chaitanya College of Pharmacy, Madanapalli has been viewed 127 times by the visitors on iCBSE. This College is counted among the top-rated Colleges in Andhra Pradesh with an excellent academic track record. If you're looking for more details regarding results, application forms, placements, courses offered, examinations schedule, admission procedure and syllabus, kindly get in touch with the relevant department of the college.
Vision
Education is the spirit of enquiry, the ability to keep one's mind and heart open to beauty and goodness, to be able to think and judge for oneself. Education should inculcate a life long habit of learning. And today, this is all the more necessary because the corpus of knowledge is increasing at tremendous pace, often making what one has learnt obsolete.
Mission
The evidence of a great vision realized the genuine infusion of staff and students in the realization of the vision are all indicative of the potential for the well-endowed place of learning to become on e of the pioneer institutes of India. It should have a culture that foster informal interaction between the teachers and taught. Our earnest endeavor is in the fulfillment of the avowed dream.

University Name
Jawaharlal Nehru Technological University
College Status
Recognized
Annual Intake (Seats)
100
Address
Sri Krishna Chaitanya College of Pharmacy, Nimmanapalle Road,Gangannagarip alle (Village), Madanapalle-517325 Distt. Chittoor