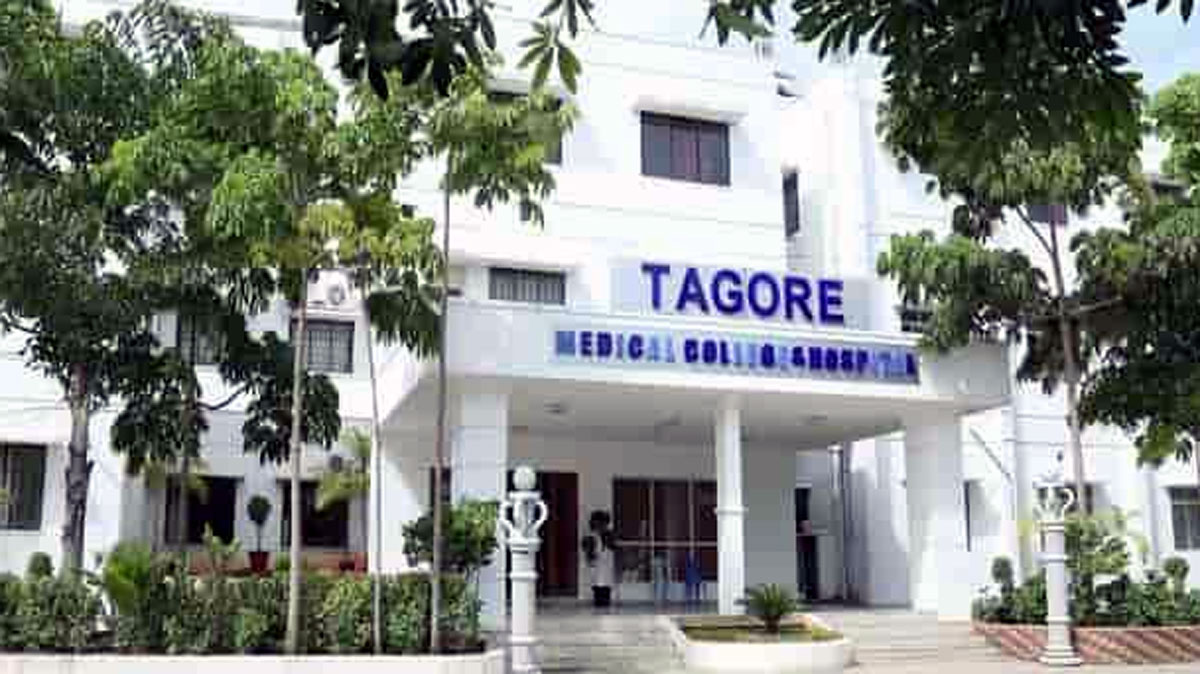 To create a centre of excellence in Medical Education, Health care and Research to make advanced health care accessible to all.
Tagore Education Trust was formed in 1997 by the Chairperson Professor M.Mala, M.A.,M.Phil., an Educationist and Philanthropist. Trust is pledged to the noble task of offering state of the art higher education in the field of Medicine, Engineering and Humanities. The trust has already earned years of enviable reputation by establishing Institutions offering quality education. In keeping with this objective, the Trust started Tagore Medical College and Hospital in the year 2010 – 2011 to train young men and women as dedicated, high skilled medical professional committed with the noble task of serving the community. The Government of Tamil Nadu have issued Essentiality certificate in their letter No:35967 MCA2 / 09 – 4 Health Dated:15.9.2009 for establishment of Medical College with 150 seats from the academic year 2010 -11 subject to the condition that the approval of Government of India / Medical Council of India is obtained before the students are admitted. The Tamil Nadu Dr. MGR Medical University Chennai, in the letter No: Precedings Affln III (3) /32878/2009 Date: 29.07.2010 had granted provisional affiliation for starting M.B.B.S degree Course from the Academic Year 2010 – 2011, with an annual intake of 150 students. The Provisional affiliation is continued every academic year by the Tamil Nadu DR.MGR Medical University.
excellent Profess.
Vision
                        
To emerge as one among the top 10 Medical Colleges in creating and disseminating knowledge to the Students.Committed to impart Quality Education and Skill sets with ethics for developing the students as excellent Professionals and responsible citizens to promote Human Health Care with Societal Transformation.Implement Quality systems to achieve Continual Improvement and providing students a unique learning experience in medicine, to serve best the mankind.
Mission
Our mission is to train world class Doctors and Health care professionals by providing an intellectually stimulating environment for the Medical Students.
To focus on Medical Education, Patient care & Research to meet the emerging needs of Health care delivery in this century and beyond.
Current concepts in Medical Education and Community oriented Health care Programmes will be facilitated by qualified & committed faculty.
Ultimately an academic medical Institution of exceptional quality will be established.

University Name
The Tamilnadu Dr. MGR Medical University,Chennai
Annual Intake (Seats)
150
Permission Date
28.06.2011 17.04.2015
Address
"Tagore Medical College and Hospital, Rathinamangalam, Melakottaiyur Post, Chennai - 600127 (Tamilnadu) " Chennai
Website
http://tagoremch.edu.in/