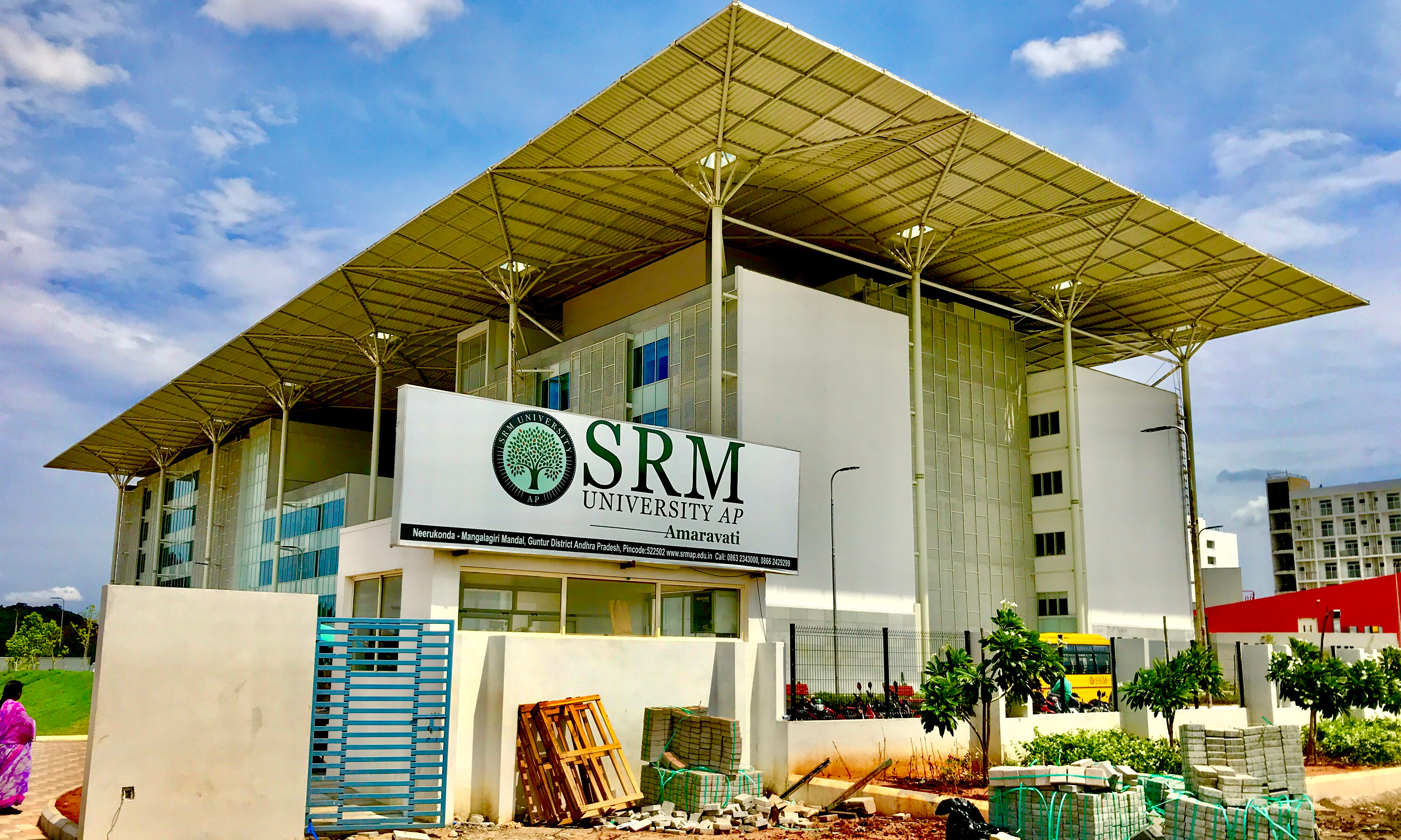 SRM University-AP, Andhra Pradesh is a private university founded in 2017 by the SRM TRUST AP through the Andhra Pradesh Private Universities (Establishment and Regulation) Act, 2016. It is a multi-stream research university with a focus on diverse fields. From engineering to medicine and from liberal arts to management, SRM's vision is to emerge as a world-class university that is globally connected, nationally relevant, and regionally transformative. It has an ambitious plan to be in the world-class universities in ten years with 20000 + students and 1500 faculty members. 100% faculty with international exposure 10:1 student faculty ratio 200 acre campus designed by world renowned architects Collaborations with the world's best universities For the establishment of this university, SRM has partnered with the world's best names for educational method and philosophy, campus design and infrastructure, learning and living spaces, and recruitment of faculty and leadership. Perkins + Will, American architects who have designed some of the leading universities in the world, are the architects for this new institution. Perrett Laver and Society, global search firms from UK, are involved in the recruitment of senior leadership roles and faculty.
Academics : At SRM AP - Andhra Pradesh, we believe in the power of education to transform lives. We offer students a rich selection of graduate and undergraduate programmes to choose from across faculties. With our curriculum benchmarked against the best institutions in the world, we ensure that our students are prepared for a dynamic world.
Our Philosophy : In our curricula, we have ensured that one size fits all approach no longer exists. Rather, students are provided with different domains of learning. The curriculum is designed keeping in mind the changing needs of our students giving them the option to choose different paths after graduation.
School of Engineering And Sciences
B.Tech : Computer Science and Engineering | Electrical and Electronics Engineering | Electronics and Communication Engineering | Mechanical Engineering | Civil Engineering School of Engineering And Sciences
M.Tech : CSE - AI & ML | ECE - Internet of Things (IoT) | Mechanical – Materials & Manufacturing | EEE - E-mobility. School of Engineering And Sciences
Ph. D: Computer Science and Engineering | Electrical and Electronics Engineering | Electronics and Communication Engineering | Mechanical Engineering | Civil Engineering

University Name
SRM University
College Status
Recognized
Address
Department of Civil Engineering SRM University AP, Andhra Pradesh Neerukonda, Mangalagiri Mandal Guntur District, Mangalagiri, Andhra Pradesh 522502
Website
https://srmap.edu.in/academics/school-engineering-applied-sciences/