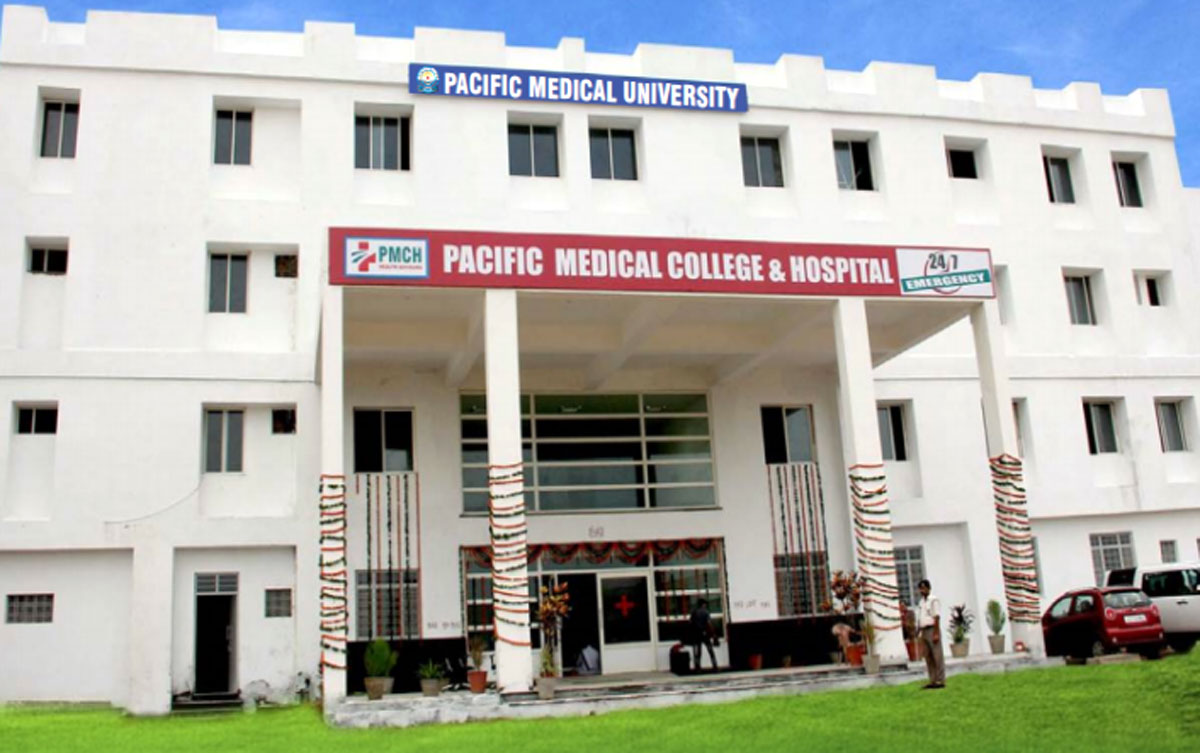 Pacific Medical College & Hospital is a unit of Tirupati Balaji Educational Trust. It is spread over an area of 32.14 acres, beautifully landscaped and, surrounded by lush green hills of Bhillo Ka Bedla Pratap pura, National Highway 27, Udaipur (Raj), a 'B' class city .
This Hospital is a 900 bedded, multispecialty, tertiary level health care center with state of the art equipment, infrastructure & a team of highly experienced, qualified, skilled & motivated technical manpower. The hospital has well established departments both in diagnostic & therapeutic fields as well as in supporting logistics services.
The Trust's Mission is to bring standard health care within the reach of every individual while committed to achieving and maintaining excellence. With this mission, the trust has embarked upon the Medical College Project so as to augment doctor population ratio and make available standard medical facilities to the people of Mewar region in Rajasthan and neighboring areas of Gujarat and Madhya Pradesh.
Vision:-
A total & ongoing commitment to understand patient needs and fulfill these through top of the line healthcare.
Mission:-
The institute's mission is to provide outstanding, yet affordable medical care in a patient friendly environment and in a spirit of compassion to all, regardless of race, caste, creed, sex, religion etc. PMCH is a non-profit organization educated to establishing a center of excellence in healthcare and improving the well-being of the community through quality programmes of preventive medicine, medical education and research.

University Name
Pacific Medical University, Udaipur
Annual Intake (Seats)
150
Permission Date
02.07.2014 27.03.2015 30.05.2016 31.05.2017 27.05.2019
Address
Bhilo Ka Bedla, Amberi, Teh. Girwa, Udaipur, Dist. Udaipur, Rajasthan-313001 Udaipur - 313001 Udaipur
Website
http://www.pacificmedical.ac.in/