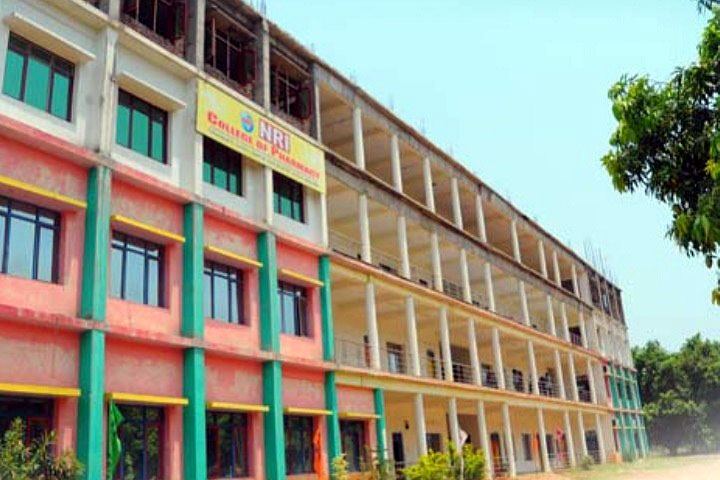 Sri Durga Malleswara Educational Society was established in 2007 with the objective of reaching the zenith in the field of education. NRI College of Pharmacy, started in 2007 and NRI Institute of Technology, started in 2008 are the result of such sincere and dedicated efforts and stern determination of the founders of the society. NRI Institute of Technology is an AICTE approved Institution affiliated to the JNTUK which functions as a private self financing institution to cater to the needs of juvenile aspirants in and around Vijayawada. The promoters of NRIIT started the college with a vision to empower the students with vibrant technology, sensitively matured and innovative to face the challenges of real time global experiences. The founders are socially conscious and continuously responding to the needs and requirements of the region, to uplift the region and to promote educational facilities by establishing schools, to promote games and sports activities in the region, help the poor and improve their health standards by organizing free medical camps etc., Since the day of inception, NRIIT has been growing at a credible but steady pace for an educational institution of its kind. Both NRIIT and NRI College of Pharmacy have been taking a place of pride every year JNTUK results are announced. NRI College of Pharmacy had recently added a feather to the crown of the Society by successfully placing its first out going batch of dynamic young pharmacists in various esteemed Organizations.
VISION
To produce Professionally Excellent, Knowledgeable, Globally Competitive and Socially responsible Engineers and Entrepreneurs.
MISSION
Providing quality education through state-of-art Infrastructure, Laboratories, and Committed Staff. M2: Establishing a continuous Industry-Institute Interaction, Participation and Collaboration to contribute Skilled Engineers. M3: Involving Faculty members and Students in Research and Development to become globally competitive and for the betterment of society. M4: Developing Human values, Social values, Entrepreneurship skills and Professional Ethics among the Technocrats.

University Name
Acharya Nagarjuna University
College Status
Recognized
Annual Intake (Seats)
100
Address
NRI college of pharmacy Pothavarappadu (V), Via Nunna, Agiripalli (M), Vijayawada Rural, Krishna Distric
Website
http://www.nrigroupofcolleges.com/