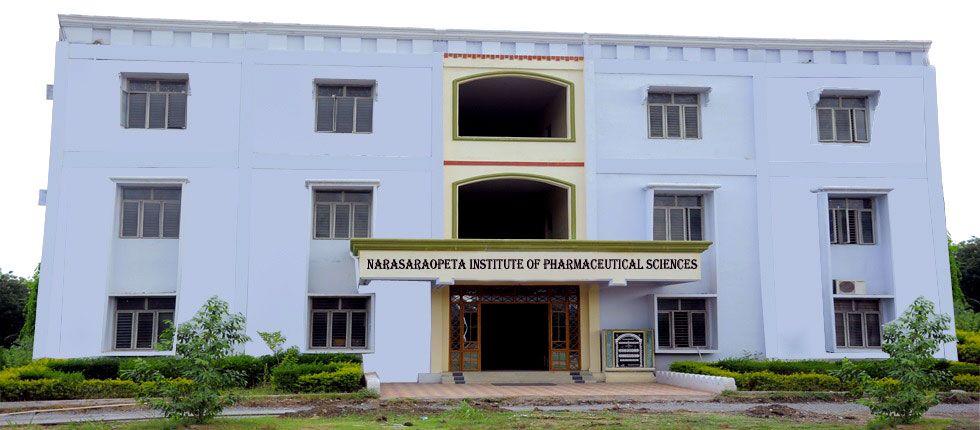 Narasaraopeta institute of pharmaceutical sciences is a premier educational institute promoted by Gaythri educational development society (GEDS), under the leadership of Sri. Mittapalli Venkata Koteswara rao. The college is situated a little away from narasarapeta town (2Km), towards Kottappakonda. (Historic temple of Trikoteswara swamy, Kottappakonda.) Quality which is the hallmark of Gayatri Educational Development Society (GEDS) is the patron and sponsor of NEC. A pioneering personality in this part of the world, Sri M.V.Koteswara Rao was instrumental in its set up. Being a renowned philanthropist, he has also proved his vibrant administration abilities as the President of Gayatrhi Educational Development Society and Chairman of the college managing committee. NIPS is having infrastructure which includes modern buildings, labs, library, cement roads and lush landscaping around the campus.
Vision " To be a Center of excellence in education, research & training and to produce human resource of exceptional leadership quality to serve national needs.Committed to high quality education, training and research.
Mission " NIPS aims to provide quality pharmacy education to fulfill the requirements of the Pharmaceutical industry and health needs of the society at a large and achieve the excellence in Pharmaceutical research.

University Name
Jawaharlal Nehru Technological University
College Status
Recognized
Annual Intake (Seats)
100
Address
Kotappakonda road , Yellamanda (Post), Narsaraopet-522601, Guntur (Dist.), Andhrapradesh, India
Website
http://nips.edu.in/