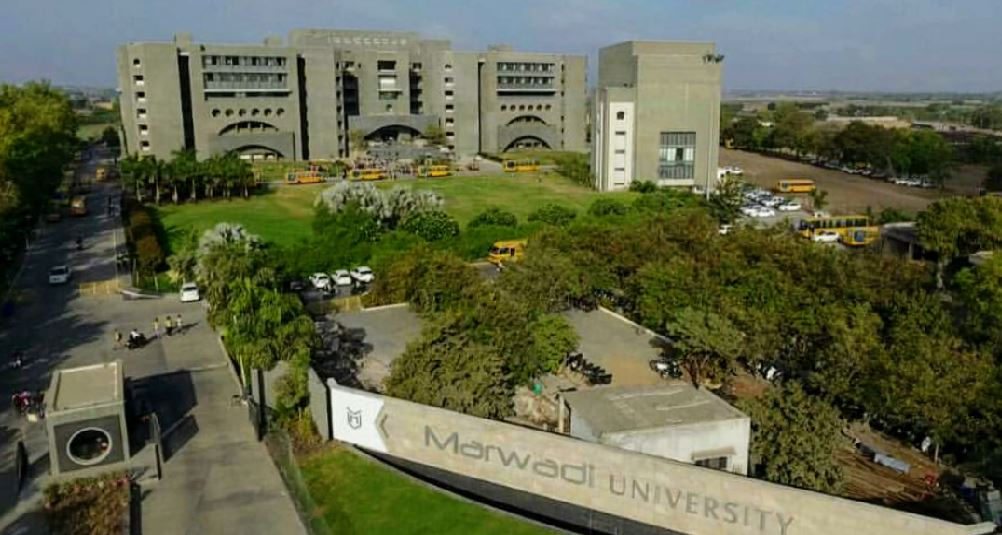 Marwadi University was established in 2008. The University has been accredited with A grade by NAAC. Marwadi University has collaborated with several multinational corporations such as IBM, TCS, CISCO, Wipro, Oracle, NASSCOM, Helios Solutions, and many more. Furthermore, the University has collaborated with academic partners such as the Illinois Institute of Technology, NSE Academy, Universitatea Din Pitesti, and many more. The campus boasts of world-class facilities such as Wi-Fi, Networked, ICT enabled, 190 MBPS Internet BW, Hostels with all the modern facilities, Theater Type, Interactive, ICT enable world-class teaching-learning Infrastructure, lab Equipment from leading multinational companies like Bosch, IBM, and many more. Marwadi University offers programmes at UG, PG, and doctoral levels in ten disciplines. Furthermore, the University also offers certificate courses.
Name of Faculty 

 Programme Offered 

College of Management

 BBA

 BBA – Brand Management &    Communication (In Collaboration with i-  Nurture)

 BBA – Retail Management (In    Collaboration with Future Group)

B.Com. (Hons.)

B.Com. (Hons.) Financial Markets (In Collaboration with Bombay Stock Exchange)

B.Com. (Pass)
 

 College of Engineering

 B.Tech,M.E./M.Tech

 Mechanical Engineering

 Civil Engineering

 Electronics & Communication Engineering

 Electrical Engineering

 CSE
Faculty of Education 

 B.Ed.

 D.EL.ED. (B.T.C.)

 B.Sc.-B.Ed (Integrated)

 B.A.-B.Ed. (Integrated)

 B.A., M.A

 B.Sc. (ZBC/PCM)

 B.El.Ed. (4 yrs .
College of Computer Science and

 

 

 

 

Information Technology

 BCA, MCA

 BCA for Visually challenged

 BCA – Mobile Applications & Web Technologies (In  Collaboration with i-Nurture)

 BCA – Cloud Technology & Information  Security (In  Collaboration with i-Nurture)

 BCA – Data Science (In Collaboration with   i-Nurtur

 B.Sc. (Hons.) Computer Science,M.Sc

 B.Sc. (Animation)

 B.Tech. (Computer Science & Engineering)

 B.Tech(CSE)- Artificial Intelligence,Machine

 Learning & Deep Learning
College of Law

B.A.-LL.B. (Hons.) M.A -LLB

B.B.A.-LL.B. (Hons.)

B.Com.-LL.B. (Hons.)

College of Pharmacy

 D.Pharm.M.Pharm

 B.Pharm.

 B.Pharm. (2nd Year Lateral Entry)

 B.Pharm. (Practice)

 Pharm.D.

 Pharm.D. (Post Baccalaureate)

College of Paramedical Sciences

 

 Diploma in C.T. Scan Technician

 Diploma in Physiotherapy

 Diploma in Cardiology Technician

 Diploma in Emergency & Trauma     Care Technician

 Diploma in Blood Transfusion Technician
Specialization
Mathematics Microbiology Physics Chemistry
 

University Name
Marwadi University
College Status
Recognized
Address
Morbi Highway Road, Gauridad, Rajkot, Gujarat 360003
Website
https://www.marwadiuniversity.ac.in/