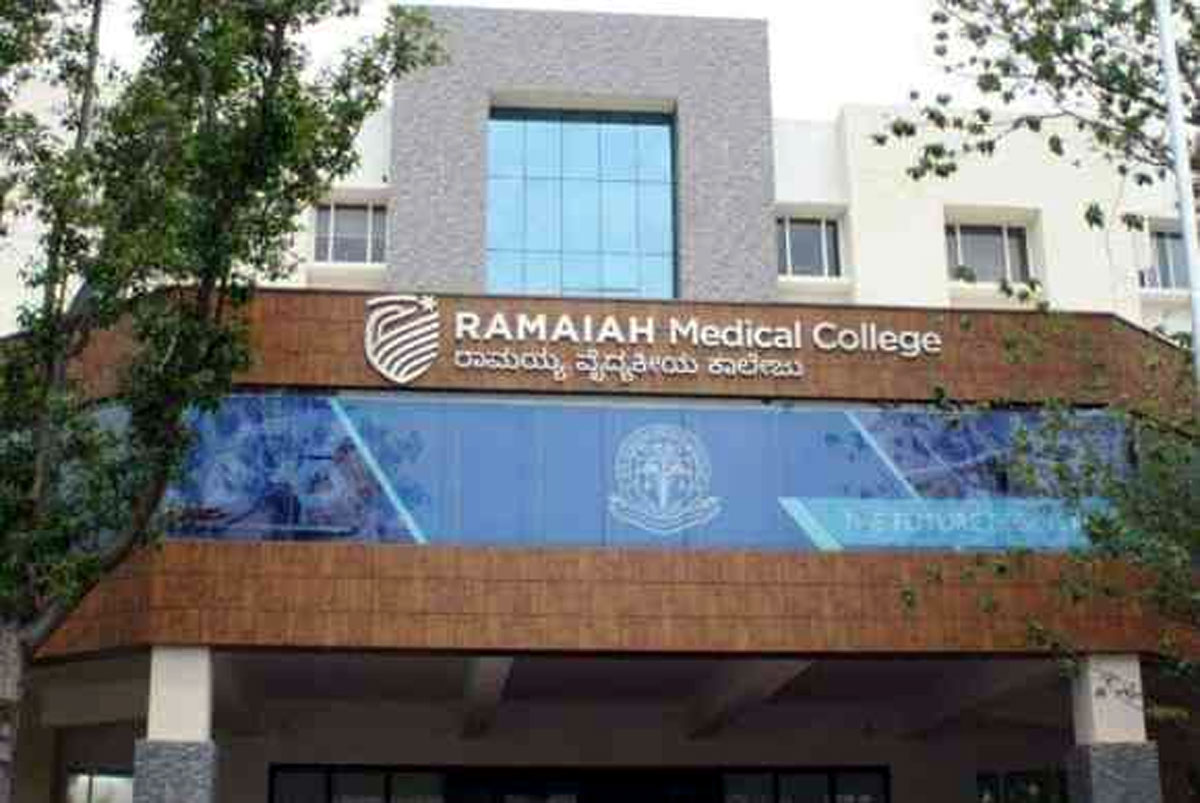 The Ramaiah Medical College (RMC) was established in 1979  by Gokula Education Foundation (Medical), a charitable trust with the vision of providing quality medical education to all. The College is affiliated to the Rajiv Gandhi University of Health Sciences (RGUHS), Karnataka and is recognised by the Medical Council of India (MCI).
To meet the need of training the next generation of doctors, the Ramaiah Medical College Hospital (RMCH) was set up
on the campus in 1984. The Hospital accommodates 1,331 beds and offers all super specialties.
The College is well-equipped with the latest infrastructure, technology-enabled classrooms and advanced laboratories, and continually focuses on teaching, clinical practice, and research.
At RMC, we strive to nurture a well-rounded professional. Here, our focus is on building doctors with a strong, comprehensive foundation of medical knowledge. Our students learn through rigorous academics and a balanced focus on extra-curricular activities. They learn to practice in well-equipped OTs as well as in the rural and urban field practice areas. They learn to make decisions independently and when to collaborate with a fellow student of nursing, physiotherapy or pharmacy.

University Name
Rajiv Gandhi University of Health Sciences, Karnataka
College Status
Recognized
Annual Intake (Seats)
150
Address
M.S. Ramaiah Medical College, MSR Nagar, MSRIT Post, Bangalore-560054 (Karnataka) Bangalore
Website
https://www.msrmc.ac.in/