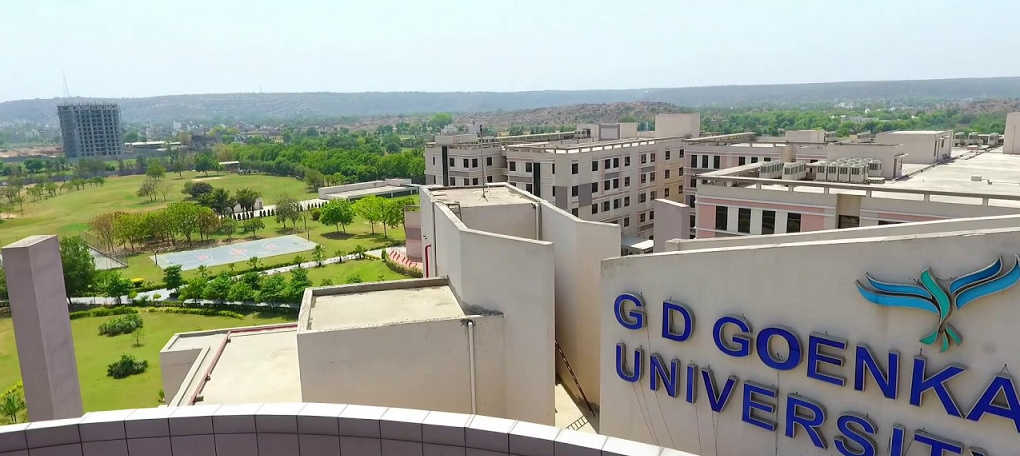 GD Goenka University is one of the top ranked Private University in India ​offering programs from diploma to doctoral level in various disciplines. The University focuses on holistic development of students through inclusive, innovative, and value-based education and research.
Engineering education at GD Goenka University is different. We provide exceptional employment prospects as a result of our commitment to academic excellence, focus on teaching, research and holistic education and the benefits of our being in National Capital Region (NCR) location.Our faculty and students are actively involved in research. We understand that the pillars of an educational institution are its faculty members and we have some of the best brains from Industry and prominent Institutions. Through our Flexible Credit System (FCS), we propose to inculcate multi-disciplinary and inter-disciplinary competence and leadership skills in you.
Vision & Mission School of Engineering at G D Goenka University aims to be an internationally recognized technical institution that excels in interdisciplinary education, research and innovation, producing socially responsible self-motivated future leaders in their fields of endeavor with a broader understanding of the underlying global issues.
The mission of School of Engineering is to produce globally competent engineering graduates through:
Academic Programmes
Bachelor of Technology ( Mechanical Engineering, Computer Science and Engineering , Electronics and Communication Engineering ,Civil Engineering, Electrical and Electronics Engineering , Chemical Engineering, Mechatronics,
Petroleum Engineering )   4 Years
Bachelor of Science (B.Sc) ( Information Technology , Computer Science )   3 Years
Bachelor of Computer Application   3 Years
B.Tech in Computer Science & Engineering (Artifical Intelligence & Machine Learning, Cyber Security ,
Internet of Things )    4 Years
Integrated BCA+MCA   5 Years
Integrated B.Sc +M.Sc( Analytics and Big Data)    5 Years
Master of Technology (Communication Engineering ,Computer Science & Engineering , Production Engineering ,Energy & Environment Engineering, Construction Engineering & Management )   2 Years
Post Graduate Diploma( Data Analytics and Cloud Computing, Block Chain Technology , New Age IT )   1 Year
Master of Computer Application    2 Years
Master of Science Programmes ( Information Technology, Data Analytics and Big Data)
2 Years
Integrated B.Tech. – MBA
(Computer Science & Engineering, Electronics & Communication Engineering, Mechanical Engineering)   5 Years
Integrated B.Tech. – M.Tech (Computer Science & Engineering, Electronics & Communication Engineering, Mechanical Engineering)    5 Years
Diploma in Engineering ( Mechanical Engineering, Electronics Engineering , Computer Science Engineering, Civil Engineering)   3 Years

University Name
G D Goenka University - Gurgaon
College Status
Recognized
Address
GD Goenka Education City Sohna Gurgaon Road Sohna, Haryana
Website
https://www.gdgoenkauniversity.com/school-of-engineering/