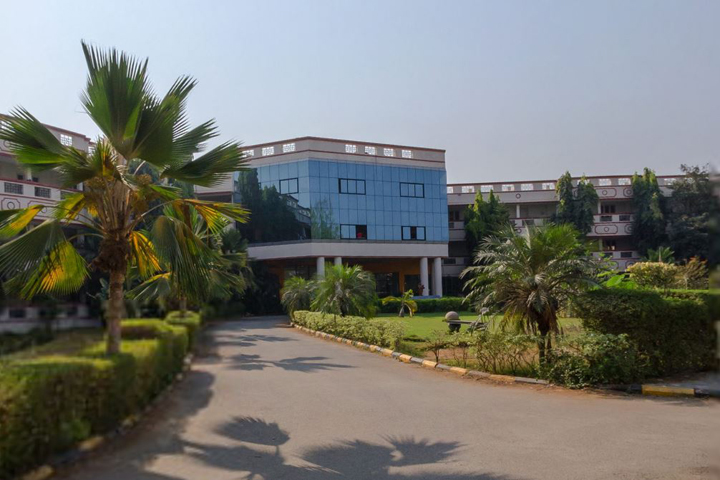 Dhanalakshmi College of Engineering (DCE), an offshoot of the prestigious Dhanalakshmi Education Trust was set up near Tambaram at Chennai in the year 2001-2002. DCE is the brainchild of the eminent and dedicated academician and former professor of Anna University Dr. V. P Ramamurthi. The college is approved by the All India Council for Technical Education (AICTE), New Delhi and affiliated to Anna University, Chennai. DCE is a sister institute of the Indian Institute of Professional Education(IIPE), an institute offering coaching for professional courses entrance examinations, also founded by Dr. V. P. Ramamurthi in the year 1993.
Dhanalakshmi College of Engineering has now grown into a 'distinguished centre for engineering and technological studies', providing a serene environment and congenial atmosphere for learning. The institution not only provides quality engineering education to mould the students into technologically sound, efficient, effective, and creative engineers but also moulds them as responsible human beings.
The college offers six under graduate programmes in engineering and three post graduate programmes. The undergraduate programmes are:
1. Electrical and Electronics Engineering
2. Electronics and Communication Engineering
3. Computer Science Engineering
4. Information Technology
5. Mechanical Engineering
6. Civil Engineering
The post graduate programmes offered are:
1. Embedded Systems
2. Computer Science Engineering
3. Master of Business Administration
The four UG programmes EEE, ECE, CSE, and IT are accredited by NBA, New Delhi and the institution is ISO 9001:2008 certified. Today, DCE has grown in leaps and bounds and it is no wonder that DCE has become cynosure of the eyes of many, hankering for the distinguished centre of technological learning. Discipline, Character, and Education are the three tenets for which DCE stands, and is certainly the haven where values blend seamlessly to churn out engineers for future.

University Name
Anna University
College Status
Recognized
Address
Dr. V. P. R Nagar, Off. Tambaram Sriperumbudur Road (via Manimangalam 10 km from Tambaram on Kishkhinta Road Manimangalam Post, Chennai - 601 301, Chennai, Tamil Nadu 601301
Website
http://www.dce.edu.in/