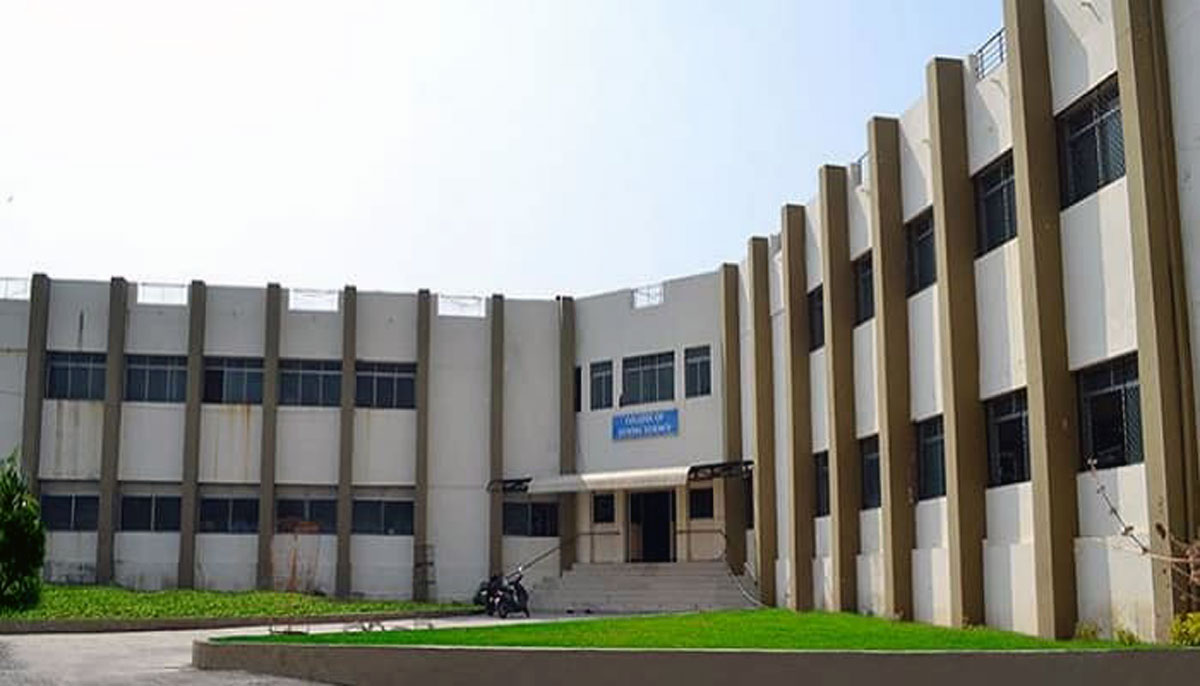 College Of Dental Sciences-Bhavnagar is a dental college located in Gujrat. It is affiliated to Gujarat University is approved by Dental Council of India. The college has a private management. It offers a five year course in Bachelor of Dental surgery (B.D.S). The college provides good infrastructure facilities to the students. It has spacious classrooms, well-stocked library, Dentures workshop, well-equipped laboratories and clinical dental departments. It also provides hostel facility for both boys and girls which would be fruitful for the students who live outside Bhavnagar city. The college with full dedication is engaged in quality teaching and research and extension in oral health care. The college is fully equipped with ultra-modern equipments in the dental clinics, preclinical and research labs to create congenial environment for teaching, learning and patient care. Also, hostel facilities are available for both and girls separately. The town and the Institution are well connected by train and bus and also, many food joints and tourist places in the city enable students to go for a hangout and refresh themselves of their hectic schedules and enjoy themselves.
he College of Dental Science was established in the year 2009 in the historic and rural place of Amargadh situated in Saurashtra region of Gujarat. It is self-financed professional college which offers BDS degree with the annual intake of 100 seats.
The college is affiliated to Maharaja Krishnakumarsinhji Bhavnagar University, Bhavnagar and recognized by Dental Council of India and approved by government of India.
The college was established with the focused objective of bringing intellectual awakening, to impart quality education and to provide dental relief to the people from all walks of life. Since its inception in 2009, the college has grown up by leaps and bounds to attain the present state. Our premises is spread over 182 acres of land surrounded by lush green breath taking beauty in the rural part of Bhavnagar district. Palitana, a well known pilgrimage centre is just 32 kms away from our institute.
Many of our students are pursuing post graduation in government and other esteemed institutes all over India. We serve the best medical and dental health service as a catalyst to the rural population of Bhavnagar district and also with provision of two satellite centres, one at Songadh and other in the heart of Bhavnagar city.
Our institution also conducts regular seminars, interdepartmental meets, CDE, CME, Blood donation camps and tree plantation programmes. The 1st Dental Material Quiz competition of Gujarat was conducted successfully recently.
We believe in imparting quality education as it is the need of hour to sustain in this cut-throat competitive world. It is our endeavor to develop a dentist who can serve the mankind effectively and efficiently.

Establishment Year
2008-09
University Name
Maharaja Krishanakumarsinhji Bhavnagar University
Annual Intake (Seats)
100
Permission Date
04 Jul 2011
Address
AMARGADH, TALUKA SIHOR,DIST:BHAVNAGAR,PIN :364210 (GUJARAT),364210
Website
http://www.kjmt.co.in/about-k-j-m/