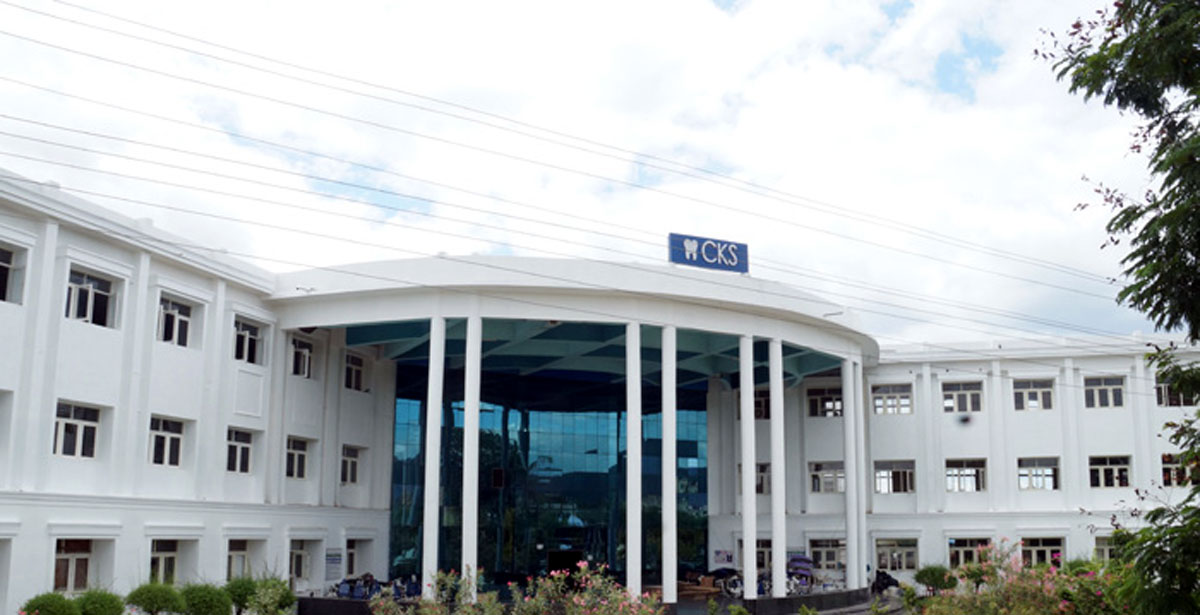 The CKS THEJA INSTITUTE OF DENTAL SCIENCES AND RESEARCH,Tirupati, is the first private dental college in the state of A.P established in the year 1999-00.
The campus is spread over a sprawling area of 110 acres,
with a constructed area of more than  1,50,000 sq.ft. The college has excellent infrastructure, state of art equipments, smart class rooms and well equipped laboratories.
The CKS Dental college had initially started with 60 students, that was later increased to 100 admissions from 2002-2003 academic year.Post graduate courses in the college started in the year 2006.
The college management along with staff and students organizes free dental camps regularly in order to make treatments available to those living in the rural areas and to provide them with the necessary knowledge in the aspects of healthy living habits, oral health care, sanitation,
vaccination against infections and conducting public awareness rallies.
The CKS institution has been awarded "BEST DENTAL COLLEGE FOR CLINICAL DENTISTRY" in World Dental Conference, which was organized by Integrated Medical Solution India Pvt. Ltd. in Dubai on 30th September, 2018.
In a nutshell, the college stands as one of the finest centers, acclaimed internationally for its excellence in dental education as well as oral health care,
complying with the institutional mission for health for all.

Establishment Year
1999-2000
University Name
Dr. N.T.R. University of Health Sciences, Vijaywada
College Status
Recognized
Annual Intake (Seats)
100
Permission Date
11 Aug 2005
Address
chadalawada nagar, renigunta road,tirupati,517506
Website
http://www.cksdental.org