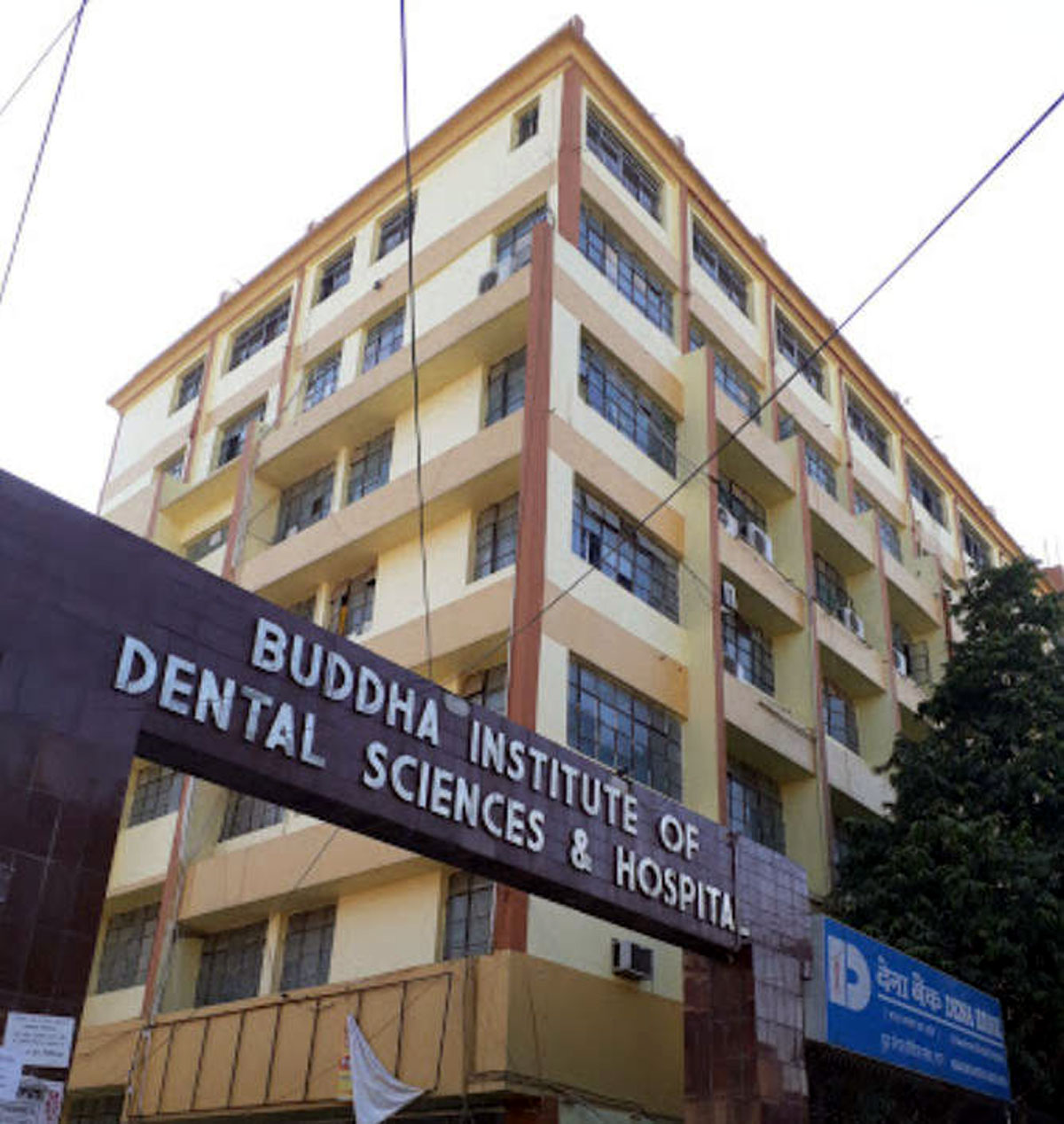 Buddha institute of Dental Sciences and Hospital was established in 1984 with a view to provide efficient dental health services to the ailing masses and impart dental education to the younger and dynamic students in orderto achieve the goal of health for all by 2020 A.D. BIDSH isthe oldest private Dental College ofthe Eastern Northen India. The institute has been sponsored and is being managed by "Gautam International Pratisthan: a registered society and is affiliated to Magadh University, Bodh Gaya, Bihar. The degree "Bachelor of Dental Surgery" conferred to the students of this institute is recognized by Dental Council of India. Post- Graduate Courses in all the nine clinical/non clinical departments has been started with the due permission of Dental Council of India, Government of Bihar & Magadh University. Two years Diploma courses in Dental Mechanic, Dental Hygienist and Dental Operating Room Assistant (DORA), Microbiology have also been permitted.
To meet the requirements of dental health care to the state of Bihar and neighbouring states this institute is providing efficient dental care to suffering humanity and imparting excellent modern training to the students in the field of dental sciences as per requirements and regulation laid down by the Dental Council of India. Presently this institute is also engaged in various type of research activities in the field of oral health care whose progress can be reflected through Inter-Departmental Symposium, Debates, CDE Programs, exhibitions, College Official Journals etc.
Number of patient is one of the asset of BIDSH. At BIDSH we see an average of 625 patients per day, which comes to an approximate of two lakh patients per year. And all the records are maintained by electronic network.
We are about 80 super specialist dentist and 300 under graduates and 40 post graduate trainees to take care of the daily patient input.
The governing committee of Buddha Institute of Dental Sciences and Hospital has taken immense care to develop the institute on sound principles of professional management, right from its inception. Thus, students qualifying from this institute are disciplined & confidently facing the challenges of modern technology and complicated case of dentistry in India and abroad.

Establishment Year
1985-86
University Name
Magadh University
College Status
Recognized
Annual Intake (Seats)
100
Permission Date
04 Jul 2006
Address
West of T.V. Tower, Gandhi Nagar Kankarbagh, Patna Bihar 800020
Website
https://www.bidsh.org/Default.aspx