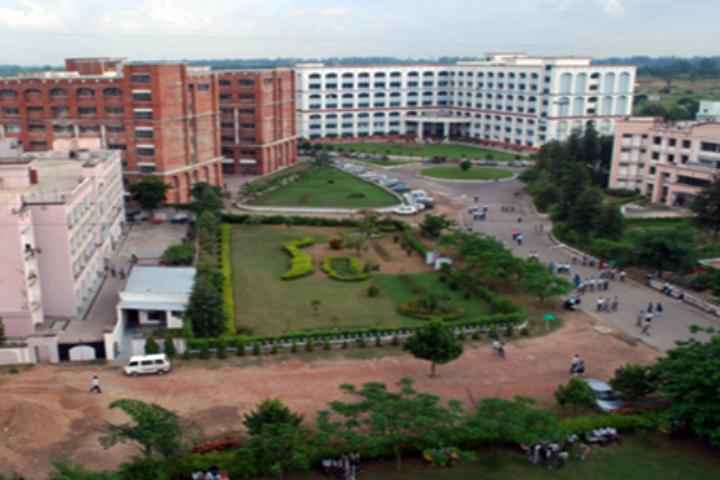 Babu Banarasi Das College of Dental Sciences, is a part of Babu Banarasi Das University, which was established in year 2000 by Babu Banarasi Das Educational Society under the Chairmanship of Dr. Akhilesh Das Gupta, Ex. M.P. (Rajya Sabha) & Ex. Union Minister of State of Steel, Government of India with a vision to enable quality dental health care & education of global standards. The commitment, dedication & vision of Dr. Akhilesh Das Gupta is now carried forward by his wife Hon'ble chairperson Mrs. Alka Das who is a lady with spirit, determination and lots of zeal and has a vision of transforming students into leaders who can make a difference to the world. Their vision has shaped "BBDCODS" into a "Premier Dental College of Northern India".
The Dental College is fully equipped with state of the art diagnostic, treatment and training facilities. Under the leadership of our Principal Prof. Dr. B. Rajkumar, eminent scholar and academician of International fame, Babu Banarasi Das College of Dental Sciences is endowed with world renowned faculty. The College campus is situated 6 km from the main city of Lucknow on Faizabad Road and with Wi Fi compatibility and ultra modern amenities such as hostels with mess for boys and girls, world class open air stadium, academic auditorium, conference hall, central library with a huge collection of journals and periodicals, text books, and high speed internet facility. Research oriented clinical cum academic sessions by most updated faculty makes our students top rankers to serve in the country and abroad under any circumstances with utmost perfection.
Continuing Dental Education Program is an integral part of regular academic activities in all the Departments, which provides area specific dental education to promote high-quality dental practice to the students and dental professionals. In order to give the versatile growth and to break the academic monotony, students are also encouraged to participate in the intra and inter institutional annual cultural and sports events.
Departments

Establishment Year
2000-01
College Status
Recognized
Annual Intake (Seats)
100
Address
BBD CITY FAIZABAD ROAD, LUCKNOW Uttar Pradesh 226028
Website
http://updcrc.ac.in/about-dept.aspx