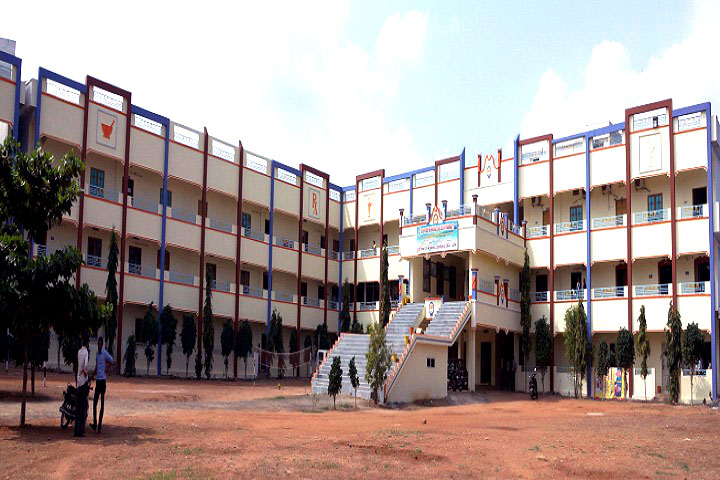 A M Reddy Memorial college of Pharmacy (AMRMCP), Guntur was established in 2003 by NRIs under Atluri Mastan Reddy Educational Society. The College is affiliated to Acharya Nagarjuna University.
Vision ;
To be the world class professional knowledge centre by disseminating the holistic education through integrated learning and state-of-the art training methods. We strive to produce health care professionals with academic-excellence, self-confidence, and value based leadership qualities. To meet the global challenges of the corporate world by bring together all its members to a single focus for striving towards world-class achievement.
Mission:
To impart high quality technical and professional education in order to encompass leadership skills. Ability to lead in the areas of social responsibility based on ethical considerations, research attainment. Molding the learners into globally competitive health care technocrats who are professionally deft.
A.M.Reddy Memorial College of Pharmacy is amongst the leading colleges of the country. It aims to educate students as per the needs of the society. The courses they offer include B.Pharmacy, M. Pharmacy and Pharm.D. The college possesses highly qualified faculty members who endow students with excellent teachings through their expertise and specializations. Diversified faculty remains focused on their academic areas so that the students can extract the maximum learning from their teachings. They strive to become the bridge between the students and the industry. They provide placement opportunities to the deserving candidates in order to give a direction to their careers. The administration of the college equally laid emphasis on developing the individuals personally. Social and moral values are guided to the students so that eventually they can serve the society and contribute to the growth of the economy. The faculty of the college strives to develop leadership and analytical skills within the students so that they are prepared for their professional lives. The College aims to produce the finest pharmacists and leaders of future for the country.
University Name
Acharya Nagarjuna University
College Status
Recognized
Annual Intake (Seats)
100
Address
Mastan Reddy Nagar, Petluivaripalem, Narasaraopet (Mdl), Dist. Guntur - 522 601.
Website
https://www.facebook.com/amrmcp