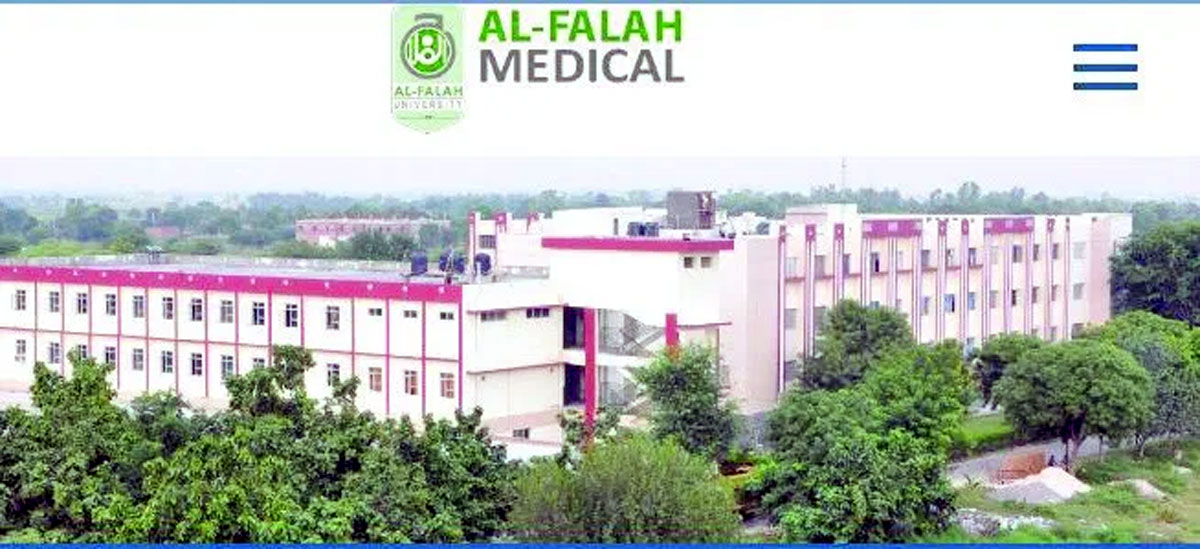 The Al-Falah University is recognized by University Grant Commission under section 2(f) and 12(B) under UGC act 1956. Al-Falah University is an  endeavor of Al-Falah Charitable Trust, which was running colleges in the Campus including Al Falah School of Engineering and Technology (Graded A by NAAC) since 1997. The Al-Falah University was created by Haryana Legislative Assembly by passing an act 21 of 2014 under Haryana Private University act 2006 amended in 2014 and notified on 2nd May 2014. This university is one of the first universities which has introduced Choice Based Credit System under semester examination as per instruction of UGC and two year B.Ed and M.Ed programme as advised by NCTE.
VISION
 To be recognized as a Centre of Excellence & leading organization in the region providing Comprehensive,
 Affordable & Equitable Healthcare to the dependent underserved and poor population.
MISSION
    To provide compassionate, accessible, ethical, high quality & cost effective Healthcare to the underserved & poor community in the region.
    To promote Comprehensive Healthcare in the region.
    To train competent, compassionate and caring health care personnel through excellence in teaching & patient care.

University Name
Al-Falah University
Annual Intake (Seats)
150
Permission Date
18.03.2019 11.12.2019 (2020-21)
Address
Al-Falah School of Medical Sciences & Research Centre, Al-Falah University Campus Dhouj-121004 (Haryana) Haryana
Website
http://alfalahmedical.org/