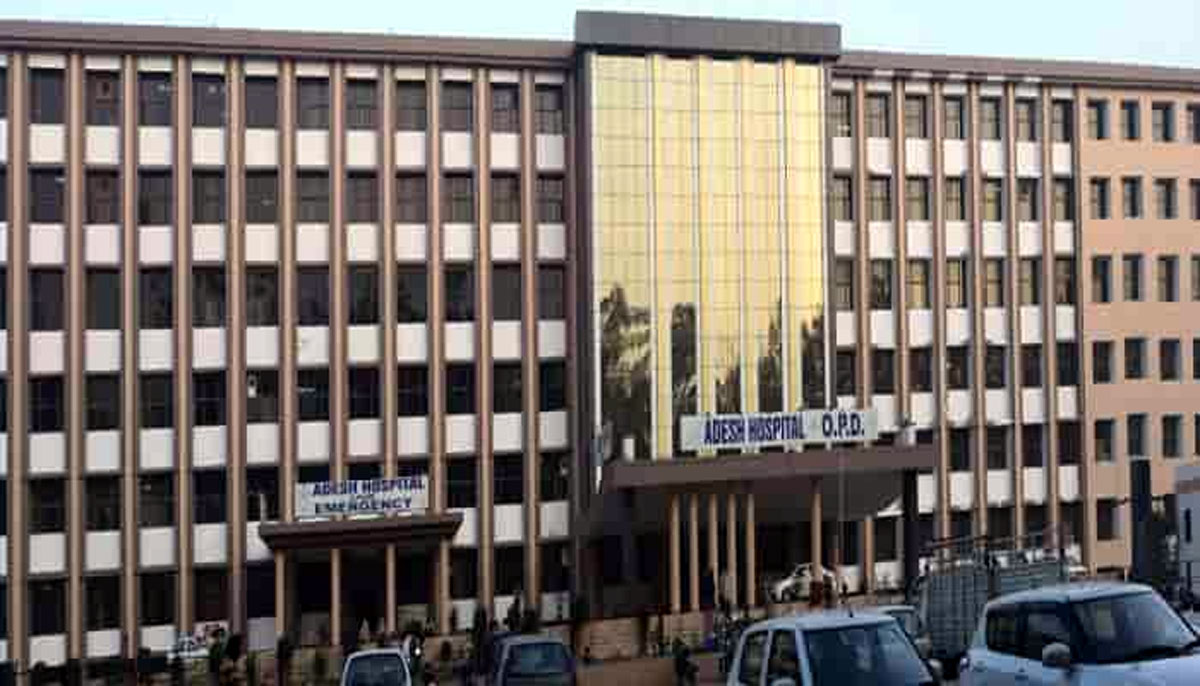 The ADESH WELFARE SOCIETY® is promoted by well educated professionals and citizens of the area with good financial and academic background. This Society is taking up the Adesh Medical College & Hospital project at Mohri, Kurukshetra to serve this most backward northern Haryana comprising northern Haryana districts and adjacent districts of Punjab & Himachal Pradesh.
The Society's Mission is to bring standard health care within the reach of every individual while committed to the achievement and maintenance of excellence. With this aim, the Society has embarked upon the Medical College Project so as to augment doctor-population and make available the standard medical facilities to the people of Malwa belt i.e., southern Punjab region.
In furtherance of the main objective, the Society is desirous of establishing a Medical College namely ADESH MEDICAL COLLEGE & HOSPITAL at NH-1, Vill. Mohri, Tehsil Sahabad (M), Distt. Kurukshetra 136135 Haryana whose population and that of neighbouring districts are hard pressed for good medical and health care.
ADESH WELFARE SOCIETY has the requisite managerial talent to establish and run the Medical College. All the Executive Members of the society are experienced and dedicated. Further the society derives its strength from the eminent, well-reputed and experienced staff and professionals. With the full support and vast experience of the Governing Body of the ADESH WELFARE SOCIETY the construction of the modern medical college building with upgraded attached teaching hospital, hostel for boys and girls students and staff quarters could very well be executed within the stipulated time.
The Adesh Group of Institutions, pioneer in healthcare and higher education in medical and technical education came into existence in the year 1990 at Sri Muktsar Sahib, Punjab.

University Name
PT. B.D. Sharma University of Health Sciences, Rohtak
Annual Intake (Seats)
150
Permission Date
03.05.2019 (3rd batch) 15.01.2020 (4th batch) ) (2020-21)
Address
Adesh Medical College & Hospital, National Highway – 1, Village – Mohri, Tehsil Shahabad (M), Distt. Kurukshetra - 136135 ( Haryana) Kurukshetra
Website
http://www.amch.ac.in/