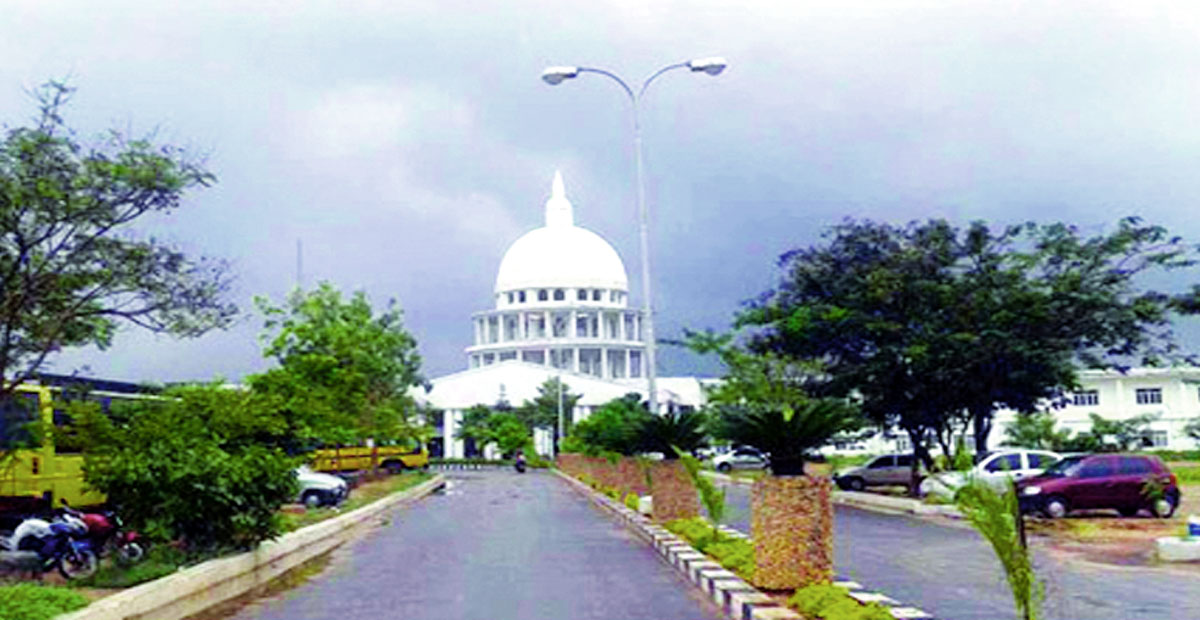 Thirumuruga Kirupananda Variyar Thavathiru Sundara Swamigal Medical Educational and Charitable Trust was started by our Founder Chancellor Dr. A. Shanmugasundaram in the year 1981 to serve the needy in the society.
The Trust established the very first medical college in Pondicherry, Aarupadai Veedu Medical College and Hospital in the year 2000. Initially the Institution was affiliated to Pondicherry University subsequently it came under the ambit of Vinayaka Mission's Research Foundation Deemed to be University, in the year 2004. The first batch of 100 students were admitted for 2000-2001 session, recently nineteenth batch of students have joined. At present 549 undergraduates, 99 postgraduate students are pursuing their studies. We have PG courses in 13 disciplines - 9 Clinical, 2 preclinical 1 paraclinical and and 1 in Faculty of Allied health sciences. We started Bachelors program in Physiotherapy in November 2017 & second batch of students have joined this year. Centre for Yogic Sciences was also established this year.
The bed strength of Aarupadai Veedu Medical College and Hospital is 574. The ICCU and ICU are fully equipped. We have fully functional Super speciality departments like Medical Gastroenterology, Plastic Surgery, Paediatric Surgery and Nephrology with state of art Dialysis Unit, Urology with ESWL lithotripsy and Cardiology. The Institute has PUVA chamber and latest laser instruments in the Dermatology department & Component separator in Blood Bank
Services offered : Patient care, Diagnostic, Rehabilitative, Preventive, Pharmacy, Government Insurance schemes etc.
All departments are fully equipped with necessary infrastructure. We feel proud to state that this Institute has one of the most equipped, spacious library. Our library is equipped with 12,950 books and 100 International and Indian journals. To promote research work library has internet, Wi-Fi and Audio-Visual facilities. We are equally proud to state that we have e - learning centre functioning in our Institution with 30 systems. The campus is Wi-Fi enabled for the convenience of staff and students. Our auditorium can accommodate 750 persons and is equipped with updated technology for theatre like projection.
Apart from Undergraduate & postgraduate courses in Medicine the College also offers courses in Allied Health and Physiotherapy. .
 AVMC - VISION
IMPARTING QUALITY MEDICAL EDUCATION FOR THE BETTERMENT OF THE SOCIETY.
AVMC - MISSION
A CENTRE OF EXCELLENCE OFFERING MEDICAL EDUCATION FOR THE STUDENTS & CONTRIBUTING TO THE SOCIETY, NATION & THE WORLD..

University Name
Vinayaka Missions University (Deemed), Salem
Annual Intake (Seats)
150
Permission Date
10.01.2020 (for increase) 2020-21
Address
Cuddalore Main Road, Kirumampakkam, Bahour Commune Panchayat, Pondicherry - 607403 Pondicherry
Website
http://avmc.edu.in/